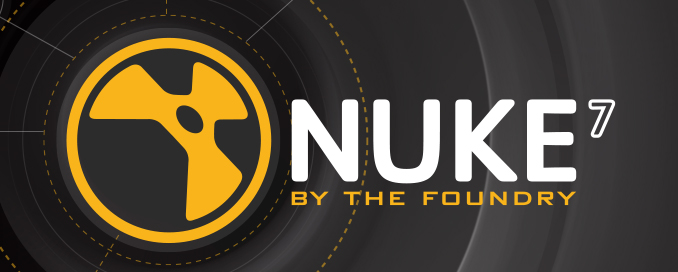 The foundry have been hard at work at The Foundry HQ and are excited to announce that NUKE 7.0, HIERO 1.5 and HIEROPLAYER are coming soon.
With a vast array of updates, NUKE 7.0 comes with a polished and perfected set of everyday tools, as well as lots of exciting new additions to add to the highly acclaimed feature set.
Get your hands on NUKE 7.0 before anyone else. Find out more and download the public beta today.
What's new in NUKE 7.0?
NUKE 7.0 is packed with a wide range of new features and substantial improvements, offering you...
Unrivalled speed and power. With RAM cache to give artists real-time playback and a variety of GPU accelerated nodes for NUKEX including MotionBlur, Kronos, Denoise, VectorGenerator, Convolve and ZDefocus
Day to day compositing the way you want it. With entirely redefined roto tools, Primatte 5, a greatly improved 2D tracker, support for new camera raw formats and improvements to the SplineWarp tool and DopeSheet.
Blurring the line between 2D and 3D. Artists can now relight renders in the comp environment using the ReLight node and even model using NUKEX's new ModelBuilder. With a number of additions to the Deep Compositing workflow and NUKE's 3D system, NUKE 7.0 will streamline your workflow.